Welcome to Vidya Vihar Central School
 Vidya Vihar Central School, a CBSE affiliated senior secondary school is situated at Chittattukara. This school is run and managed by Vidya Vihar Educational and Charitable Trust. It took its first breath when Sri. Kaithapram Damodaran Namboothiri inaugurated it on 11th February 2000.The institution is secular in nature. Its progressive strides ever since have many a time won accolades. Vidya Vihar Central School is uncompromisingly committed to impart quality education and to inculcate all round development in all students. The school is housed in a complex of spacious building for classes from LKG to Std XII. Its serene atmosphere in an area of 5 acres helps the students and teachers to learn in peaceful air. The scenic beauty, peace and tranquility provide an ideal environment conducive for teaching and learning.
Dear Parents, students and well wishers,
As the Principal of Vidya Vihar Central School, it is my pleasure to welcome you to our school website and we thank you for taking the time to visit. We hope to provide you with some useful information about our school and to give you an insight into the wealth of experiences we offer our students. It is a Co-educational school, where every student is critically important and that they feel valued and respected at all times. They are allowed to grow and mature in a safe, creative and holistic environment that is constantly changing to meet their needs.
Mrs. Usha Nandakumar
Principal.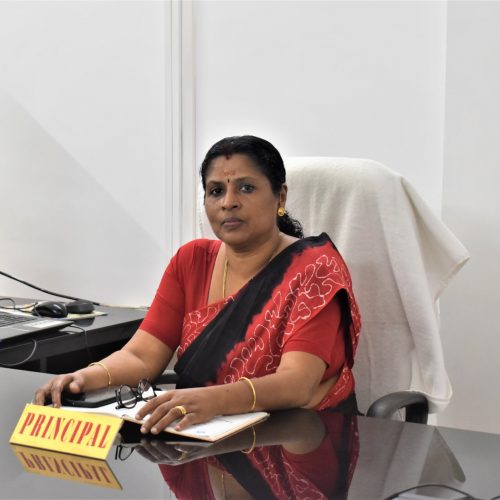 To create a healthy, wealthy and wise generation of responsible citizens with global values, love for nation and their fellow human beings to serve and lead them to bright future.
To impart quality education by instilling a love for learning and respect for human values. We inspire them to discover their innate talents by providing ample opportunities, which will help the to develop their self esteem and self confidence, to be successful in their future. We create Indian citizens with global values.