Welcome to Vidya Vihar Central School
 Vidya Vihar Central School, a CBSE affiliated senior secondary school is situated at Chittattukara. This school is run and managed by Vidya Vihar Educational and Charitable Trust. It took its first breath when Sri. Kaithapram Damodaran Namboothiri inaugurated it on 11th February 2000.The institution is secular in nature. Its progressive strides ever since have many a time won accolades. Vidya Vihar Central School is uncompromisingly committed to impart quality education and to inculcate all round development in all students. The school is housed in a complex of spacious building for classes from LKG to Std XII. Its serene atmosphere in an area of 5 acres helps the students and teachers to learn in peaceful air. The scenic beauty, peace and tranquility provide an ideal environment conducive for teaching and learning.
Greetings,
Dear Vidya Vihar community,
As the Principal of this esteemed institution, it gives me great pleasure to welcome all our students, from LKG to XII, to another promising academic year. Our commitment to excellence in education remains unwavering as we embark on a journey filled with learning, growth, and endless possibilities.
At Vidya Vihar Central School, we follow the prestigious CBSE syllabus, providing our students with a solid foundation that equips them for a bright future. We believe in nurturing not only the intellectual capacity of our students but also their character, values, and holistic development.
Our dedicated team of experienced educators and staff are committed to creating a nurturing and stimulating environment where every student can flourish. We aim to foster a love for learning, encourage curiosity, and ignite the flames of passion within each young mind.
As we navigate through this ever-changing world, we acknowledge the significance of 21st-century skills. Our curriculum is designed to instill critical thinking, creativity, communication, collaboration, and digital literacy among our students. We strive to prepare them for the challenges and opportunities that lie ahead, empowering them to become lifelong learners and successful global citizens.
Education is not confined to the boundaries of textbooks and classrooms alone. We encourage our students to actively participate in a wide range of co-curricular and extracurricular activities, be it in sports, arts, cultural events, or community service. These endeavors promote character development, team spirit, leadership qualities, and the exploration of individual talents.
The well-being of our students is of paramount importance to us. We prioritize their physical, emotional, and mental health, providing a nurturing environment that fosters positivity, resilience, and self-care. Our counseling and support services are readily available to guide and assist students, ensuring their overall well-being.
At Vidya Vihar Central School, we celebrate the diversity of our student body, fostering an inclusive and harmonious environment. We value and respect each individual, irrespective of their background, and encourage the exchange of ideas, cultures, and perspectives. Together, we create a vibrant tapestry of unity, mutual understanding, and acceptance.
Parents and guardians, we deeply appreciate your unwavering support and trust in our school. Your involvement in your child's education is invaluable, and we encourage open lines of communication between the school and home. Together, we can create a powerful partnership that nurtures the potential within each student.
As we embark on this new academic year, let us embrace the opportunities that lie ahead. Let us strive for excellence, be resilient in the face of challenges, and celebrate our achievements together. At Vidya Vihar Central School, we believe in the incredible potential of our students, and we are committed to guiding them towards a future filled with success and happiness.
Thank you for choosing Vidya Vihar Central School as the foundation for your child's educational journey. Together, let us create a bright and transformative academic year for all our students.
With warm regards,
Usha Nandakumar
Principal,
Vidya Vihar Central School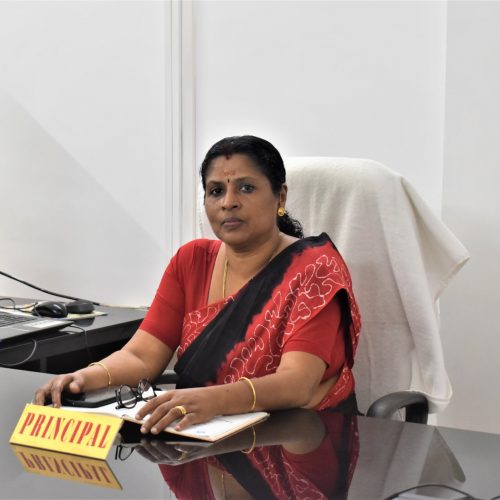 To create a healthy, wealthy and wise generation of responsible citizens with global values, love for nation and their fellow human beings to serve and lead them to bright future.
To impart quality education by instilling a love for learning and respect for human values. We inspire them to discover their innate talents by providing ample opportunities, which will help the to develop their self esteem and self confidence, to be successful in their future. We create Indian citizens with global values.