Welcome to Vidya Vihar Central School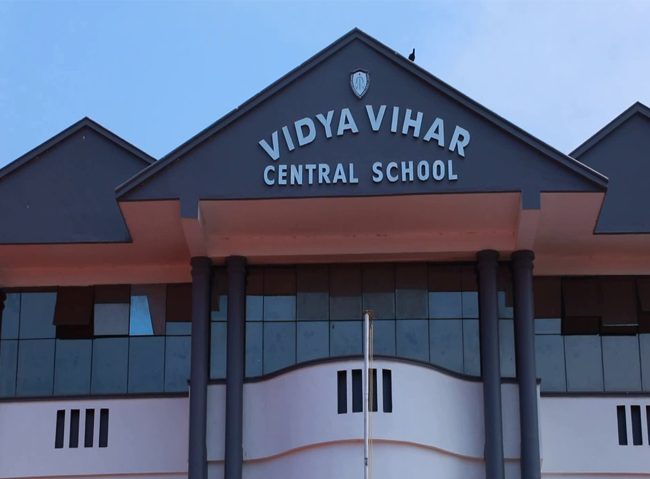 Vidya Vihar Central School, a CBSE affiliated senior secondary school is situated at Chittattukara. This school is run and managed by Vidya Vihar Educational and Charitable Trust. It took its first breath when Sri. Kaithapram Damodaran Namboothiri inaugurated it on 11th February 2000.The institution is secular in nature. Its progressive strides ever since have many a time won accolades.Vidya Vihar Central School is uncompromisingly committed to impart quality education and to inculcate all round development in all students. The school is housed in a complex of spacious building for classes from LKG to Std XII.Its serene atmosphere in an area of 5 acres helps the students and teachers to learn in peaceful air. The scenic beauty, peace and tranquility provide an ideal environment conducive for teaching and learning.
Principal's Message
My message, especially to young people is to have courage to think differently, courage to invent, to travel the unexplored path, courage to discover the impossible & to conquer the problems & succeed. These are great qualities that they must work towards. This is my message to young people.
 Dr. V.Bindhu(Principal)